My 6 Best Investments
I bet all of you have bought a lot of things. Some of them are cheap, some are expansive. Sometimes, there are expansive goods that you bought but you are not entirely happy with it. Sometimes you are really happy with those things you purchased. Well, below is a list of the gadgets and goods that I bought and I'm extremely happy with them…
1. My hand phone
I bought my Sony Erickson K810i last December and I really love it so much. I have been using it to call, sms, video call, browsing the net (when I could not use my streamyx modem), clock, alarm, listen to audio training/seminar (MP3 & 3GP format), watch short clips, snap photos, record videos, and much more… I know there are a lot of other enticing hand phone such as N95 8Gb, N82, K850i and others but I have no intention to switch my current hand phone. It has been such a loyal servant to me and I'll take care of it as best as I could.
2. My laptop
This is the next best thing for me – HP Compaq. I also bought it last December and I have been using it like 14-16 hours a day. I think it is one of my best investment. I bought it for RM1799 + RM50 to upgrade the RAM to 1Gb. The original specifications are:
AMD Turion 64X2 – 1.9GHz
15.4? screen
120 GB
512MB RAM
WIFI but no bluetooth
Freedos
webcam
I am very satisfied with the performance so far. If there is no problem, I see myself still using this laptop for the next 2 years. The best part is I used my online income to pay the laptop 🙂 .
3. My modem and wireless router
My laptop would not be complete without the support system – the streamyx modem and D-Link wireless router. They have equally perform beyond my expectation. I have no complaints on them. However, I am quite disappointed with the broadband performance. It should have been better if the speed is maintain at higher side. At least 384 Kbs and above… at least…
4. My "Proton Waja"
We bought the New Enhance Version of Proton Waja in October 2004 to replace our Proton Iswara Aeroback. The family is expanding and our economy had improved. We thought it will be better for us to have a more stable, reliable family car. The fuel injection car has shown marvelous performance and incredible fuel efficiency. The suspension and durability is very good and we are truly satisfied. I think it is a brilliant and economical sedan. If you want a great value for money car, opt for a Proton Waja 🙂 .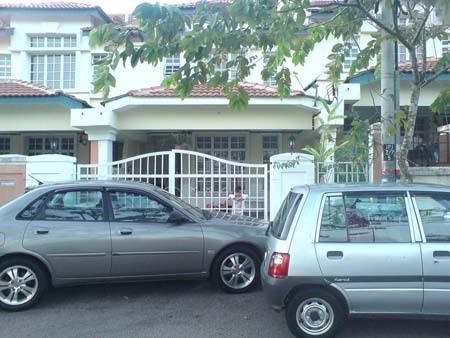 5. My "Perodua Kancil"
We bought a new 660CC Metallic Silver Perodua Kancil car end of 2005 because I have to travel quite a distance to Pasir Gudang. I cover a distance of 100 km a day going and coming back from work. My Kancil MyGreenOil has been a true companion as I spent at least a minimum of 2 hours a day in it. The fuel consumption is very low and it has further reduced when I applied . Despite of the tragic tragedy which occurred in Feb 2007, my Kancil is still one of my favourite. My wife want to sell it but I insists of keeping it at home 🙂 and use it once in a while. On top of that, the plate number represents my birthdate – Cool…
6. My house
This is the most expansive investment but yet the one of the best for my family. It is a double storey terrace house – 20′ x 70′ with an incredible offer / launching price of RM 117,000.00. To make it better, we bought a lot which faced the playground, the basket ball court, the surau, the field. In other words, our house is not facing another house. We need to add another RM6,000.00 to own this lot which summed up to RM123,000.00. I'm so convince that there is no house of similar type has such a cheap price as that. The market price of it is roughly about RM 180,000.00 and above. I think we were lucky to get this house 🙂 . Furthermore, the ventilation is very good and the house is kept at cooler temperature…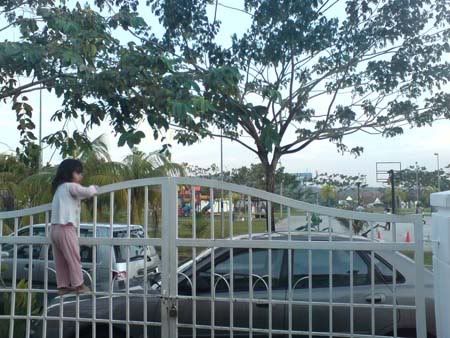 I think those are the 6 best investments I have made… What about you? what's your 6 best investment? I will pass this question to the following 6 lucky bloggers below:
1. Titan
4. Zaki Blogjer
5. KNizam
Nak Diet ke? Atau nak buat RM? Meh klik sini… 😉
Share and Enjoy