Can I Consider Today One of My Happy Days?
It's Monday, but luckily I'm not affected with the Monday blues syndrome. It seems to be a normal day for me. In the morning, I tested my memory on the Statistika version 6 software that I used while struggling with my masters degree 8 years ago. I'm going to use the mathematical software again for my pH.D. Hmmm… that's not the main reason. It's my wife. She's using it and I'm helping her a little understanding the software. Majority of you out there might not be aware what the heck is Statistika… don't even bother. It's not important for you… Unless you are an engineering student and want to optimize a process inside your research.
My Article Published in Yellow Pages Energy Guide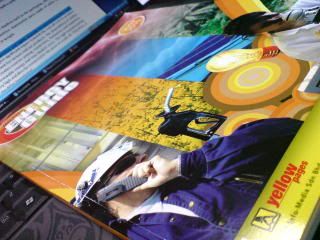 I strolled into my boss office and politely asked for a copy of the Yellow Pages Energy Guide. There were quite a number of copies on top of the coffee table inside his office. I took 3 of the Yellow Pages Energy Guide. I was excited to see my article on "Biomass Derived Fuels" inside the 5mm thick book. I authored the article and it was checked earlier by my supervisor. Yellow pages editor have brilliantly arranged the article and included bright and attractive illustration. Now (I whispered to myself), this can go into my C.V. under publication category.
Dining at LC Catering Johor Bahru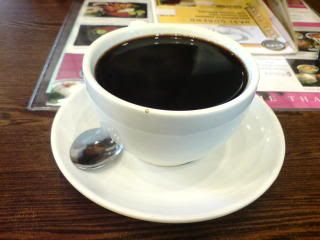 In the afternoon, I had lunch with my wife at LC Catering Restaurant at Giant Pulai Utama. It was our first time dining in the restaurant. Two months earlier, we have tasted LC Catering cooking at a wedding feast nearby my folks home. I ordered Nasi Ayam Penyet while my wife ordered Roti Sardin. I took 20 minutes staring on the walls and analyzing a lot of things inside the restaurant. That was because they took 20 minutes to prepare the Nasi Ayam Penyet I ordered… Damn!!! why do you waste my precious time… Definitely, LC Catering need to speed up their servings. Another improvement that should be made is for them to seek for the latest technology to chase away "flies" flying in the restaurant. Yep, I felt irritated and have to swing my right hand all the time to chase away the stubborn flies from landing on our food. The manager came to us and apologized. He offered us to switch to the other section which is well air condition. I kindly said to him we prefer to remain seated.
Homestay Johor Bahru
Alhamdulillah, we received another 3 nights booking of our homestay. That means, the business is doing well so far. It's still July, but the bookings for August are very encouraging. We never know the demand would be this good until we seriously indulge ourself into this business. Now, we are thinking to market Johor Homestay internationally.
My First Research Grant
I was happily supprized when a colleague suddenly informed that my application for a research grant was approved. Although I did not received the full amount that I requested, I still managed to get 62% of it. I am very grateful to God to receive the research grant. Out of about 600++ applicants, 58 successfully got it and I'm one of them. Now, I have some financial assistance to do my ph.D research. Alhamdullillah… Mmm…I'm sorry that my wife did not get the grant. Try again honey…try harder next time…
Ayah's Proton Saga Engine Wracked Off
Hmmm… Obviously I'm not happy of it. Ayah called me at 17.30pm  and I was still in the office correcting my research proposal. His 1990 Proton Mega Valve car stopped on his way back home. Upon arriving, 2 mechanics who happen to be at the scene gave a helping hand. After inspecting it, they discovered that the engine was basically damaged and ruined. We left the car to the mechanics and I sent my father home. I had some dinner at my folks home and returned after Maghrib.
Online…Offline…
I'm wandering, can I managed my official work, online work and offline business successfully at one shot?!! Can I? Can you…?

Share and Enjoy