New White Toshiba Laptop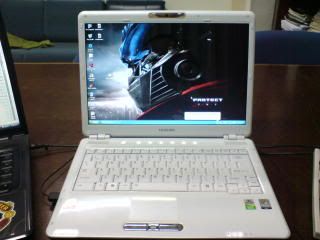 I mentioned earlier that I need a new laptop as a back up for my HP laptop. My HP laptop will be 2 years old this coming December. The HP laptop with Manchester United skin has been such a great servant to me and I will carry it wherever I go. I don't need a smart phone such as blackberry, HTC or iphone as a mobile office. For me, it's not convenient to work from such a tiny device. I just carry my laptop and work from it anywhere. It's totally my choice. The sweetest think about my HP laptop is it paid from my online income.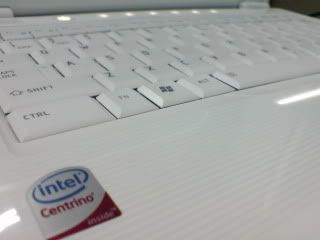 Last 2 weeks I received my new Toshiba laptop from work. Since, I already have my own laptop, I'm dedicating the Toshiba laptop for certain jobs such as simulation and optimization works. for that reason, I've installed Adobe CS3, Statistika and Matlab software. By doing that, I'm not burdening my HP laptop because it already contains a huge number of softwares and application.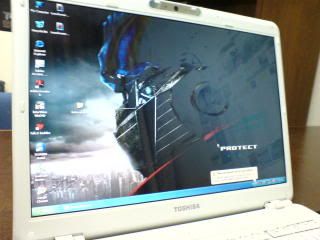 So, I have a new back up laptop and I'm very glad. I did mention that I need to get a new digital camera, handphone and a printer. The good thing is my Sony Erickson HP is still working very good and I don't think I need a new one. However, I should think of a new hand phone as a back up plan in case the K810i could not perform as it is suppose to.
Our old Canon A950 suddenly works fine as well and I think we don't need to get a new one. However, in case it suddenly breaks down and could not recover, I already plan to get ourselves the new 8.1MP Automatic Panasonic Lumix digital camera. I've eyed this digital camera since the last 2 months. Well, that's the back up digital camera for us.
Printer, yes, I'm going to buy the Canon laser printer soon, probably this Tuesday or Wednesday. It's going to be stationed in my office house.
Share and Enjoy